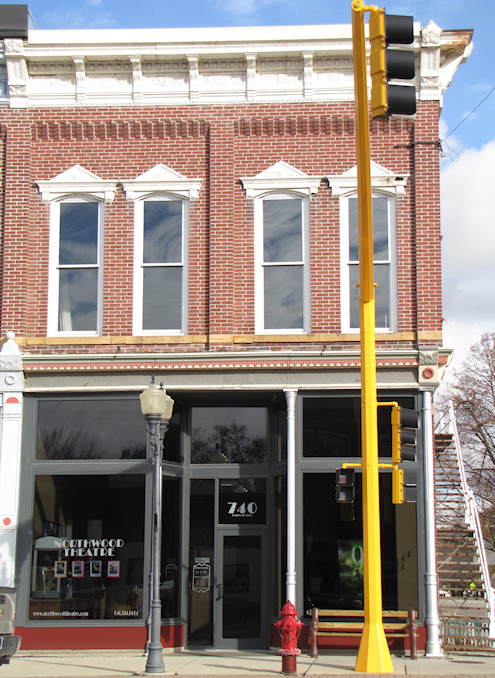 In 2003, the Total United Northwood Effort (TUNE) community betterment group spent $1 to acquire the two story J. B. Thompson building in downtown Northwood, which was originally constructed for use as a general store in 1891. Over the next six years, nearly $500,000 was spent on renovation and restoration of the historic building, which included costs to replace the roof, rebuild floors, and update plumbing, heating, lighting, and electrical wiring. New cinema equipment was purchased to provide patrons with digital video and surround sound. On August 28, 2009, work was complete and the Northwood Theatre opened its doors to the public.
Movies are shown evenings Monday through Saturday, with a Sunday afternoon matinee. Cost is just $4.00 for adults, while students 18 and under are admitted for $3.00. Concessions at the single-screen theatre are also cheap: just $1.00 gets moviegoers a small popcorn, while a small pop runs $1.50. To see the current movie and showtimes, check out the Northwood Theatre website.
Follow-up Note: A marquee was added to the theatre in March 2010.