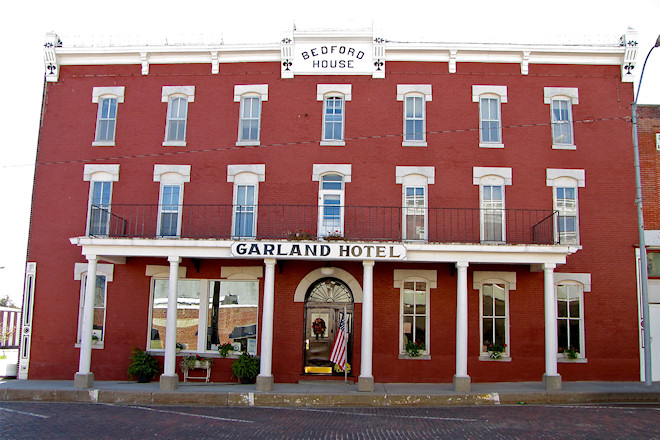 The historic Garland Hotel was constructed on Main Street in the Taylor County seat of Bedford in 1857. Originally called the Bedford House, the property saw many changes over its 140 years of operation, including the addition of electric lights in 1898, installation of central heating in 1906, and  the addition of a south annex in 1910. An estimated 150,000 guests stayed at the downtown hotel.
The hotel fell quickly into disrepair following its closure in 1997, and the property was on the verge of demolition following the collapse of the south annex in 2004. Fortunately, community members banded together to save the structure, and with much volunteer help, a steady stream of improvements have been made to the historic structure. The red brick was restored, the east wall was reinforced, and the balcony was rebuilt. The interior has seen its own set of upgrades including floor reinforcements, new paint, restored ceilings, and refurbished woodwork.
While progress has been made, work remains to restore the entire second and third stories, as well as required plumbing, heating, air conditioning, and electrical work. The restoration board is working to secure a grant to create a master plan in an effort to accelerate progress to make the hotel operational. For more information on the project, contact Lee Weir at (712) 438-0012.
Exterior in 2004, prior to restoration: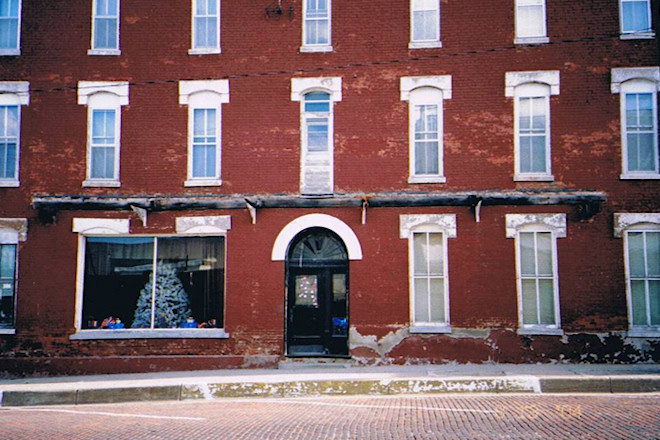 Photo courtesy Lee Weir