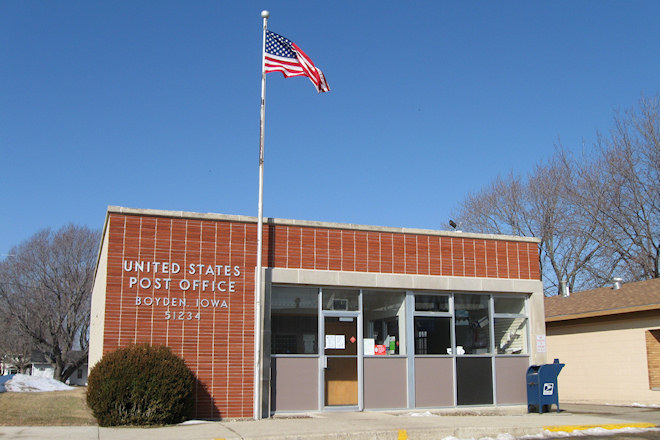 The Boyden Post Office opened on Thursday, April 28, 1960, and was dedicated on Saturday, July 14, 1960. "Our beautiful new postal facility is symbolic of the modern, business-like approach now being applied to postal improvements throughout the entire nation," said local Postmaster Norman Bell.
The new post office was built to postal specifications and designed for efficiency as mail handling facilities. The Boyden Reporter notes approximately 3,500 new post offices were built or under contract for construction between 1953 and 1960.
Boyden's first post office opened in July 1881.
Source: The Boyden Reporter