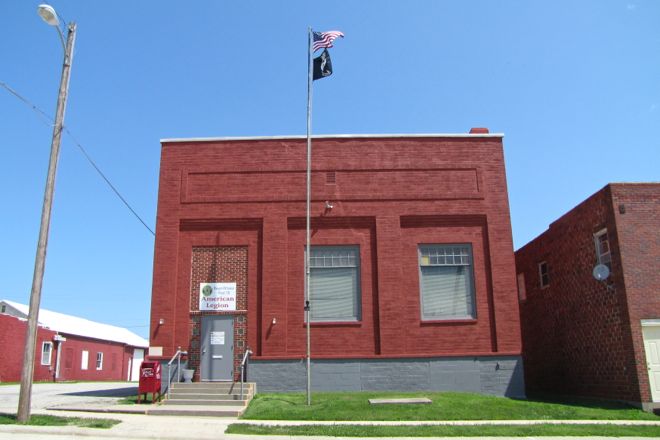 On March 18, 1919, the following notice appeared in the Bloomfield newspapers:
A committee of discharged soldiers and sailors who served the war against Germany asks that all Davis County men who have served in the army, navy or marine corps since April 6, 1917 meet at the K.P. Hall in Bloomfield on Thursday night of this week to form an organization… to promote patriotic enterprise, [form] a closer social relation among [service men], and assist [them] in securing employment in civil life.
The first national meeting of the American Legion was held in St. Louis in May 1919, with a Bloomfield post formally established with 122 charter members on June 24. Construction on a permanent home for the Legion began on December 21, 1924. The new facility was officially dedicated October 4, 1925.