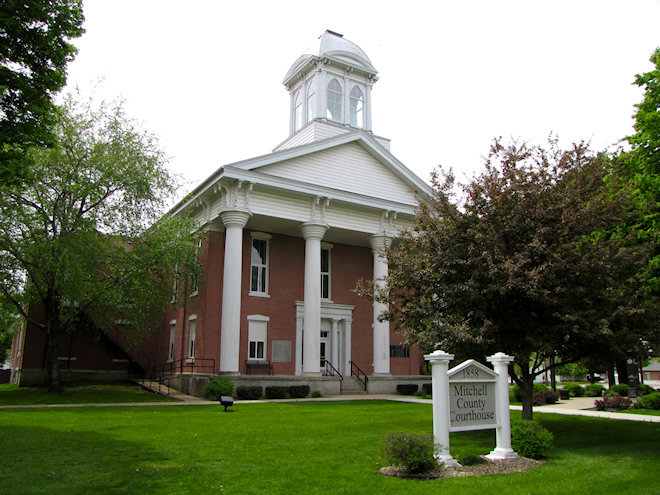 The Mitchell County Courthouse in Osage was constructed in 1858, making it one of the oldest operating courthouses in the state of Iowa. The longevity of the courthouse is especially impressive given the controversy at the time of opening.
Per the Mitchell County website, the original county seat was located in nearby Mitchell, due to its central location within the county. The people of Osage objected, an election was held, and Osage was victorious. The victory was not without controversy, however, as rumors suggested votes for Osage were "bought and paid for with merchandise."
To help their case for the courthouse, Osage constructed a courthouse and jail in 1858, with the agreement to give them to the county when construction was completed. In addition, Osage conspired with Charles City, a community vying to become the county seat of the adjacent Floyd County. To make both cities more centrally located within their respective county, a three-mile strip of Floyd County was given to Mitchell County.
In the ensuing years, Mitchell's population has dwindled, with 155 residents as of the 2000 census. Mitchell lost its post office in 2004.