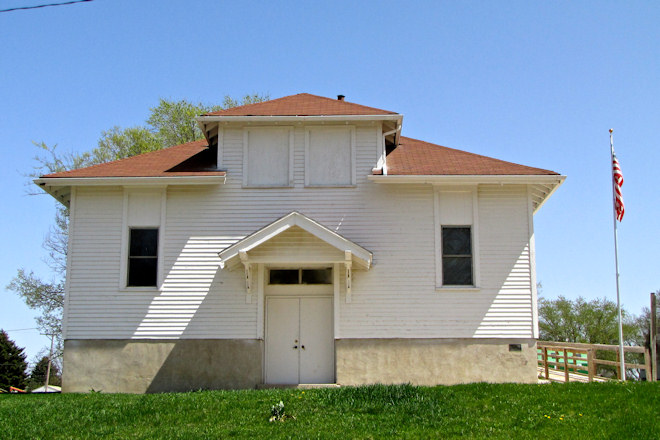 The Monona County town of Castana was established by the Western Town Lot Company in July 1886. The reason for the town's name is unknown, but two of the theories noted in A Dictionary of Iowa Place-Names by Tom Savage are below:
One story about the town's name was that a Mr. Day thought that the oak trees growing in the area resembled chestnuts, so he called the site Castana. He thought the name was the Latin term for chestnuts… Another story is that the name came from a place in Asia Minor.
The town was incorporated on March 3, 1891. Construction began on the pictured town hall building in 1936; work completed and the building opened the following year.