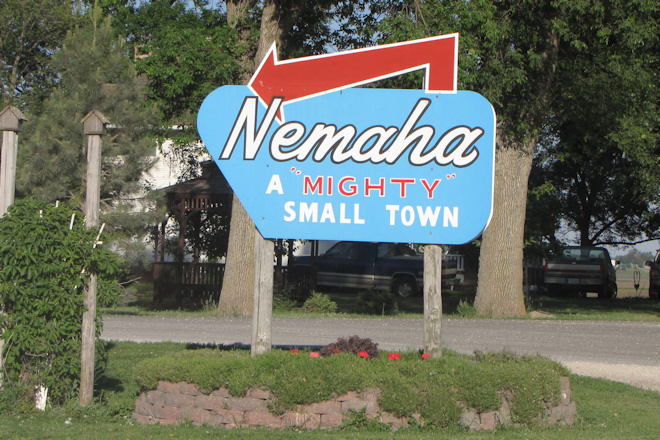 The welcome sign outside the Sac County town of Nemaha features the slogan, It's a "Mighty" Small Town. Few stories better demonstrate the community's ability to come together than their effort to construct a community shelter and arboretum at the former site of the Nemaha school.
By the spring of 1990, the community received word the elementary school would close as part of the Crestland School District's consolidation efforts. An auction was held at the 1922 school building in October 1990, and the demolition process began the following month. After sitting empty for nearly six years, organized meetings began to take place to discuss the construction of a shelter house and memorial tree arboretum on the former school lot.
Within just three months, the community received support from school alumni, residents, and former residents to raise the $25,000 needed for the project. The shelter house and memorial tree garden were completed entirely with volunteer labor. A flagpole was installed and dedicated at the shelter house site on Memorial Day 1998.