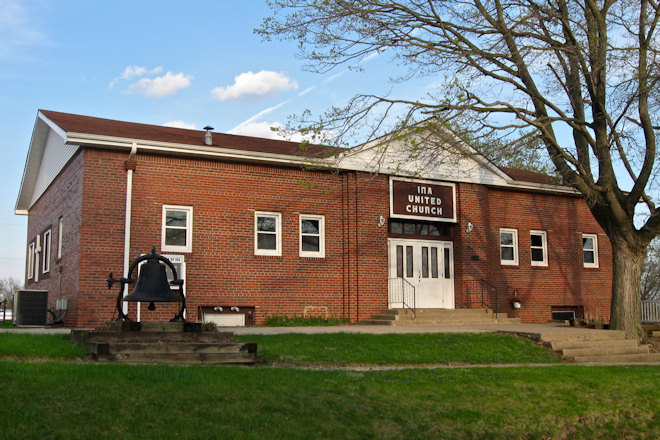 On July 23, 1978, members of the Methodist and Christian Church congregations of the unincorporated Jasper County town of Ira held a meeting "for purposes of taking formal action to allow the merger of these legal non-profit Iowa corporations into one corporation known as the United Church of Ira." The newly-formed combined congregation acted quickly to secure the pictured facility.
The building that houses the United Church of Ira dates to 1938, when it was constructed by the Works Progress Administration for use as a school and community hall. The two-room school, which housed kindergarten through eighth grade students, operated until 1955, when students were absorbed by the nearby Mingo Consolidated School District.
The building served as a community center then as a Grange hall before being purchased by the church in 1978. Volunteers created a sanctuary and church classrooms on the main floor, while leaving the basement room intact for use as a community hall.