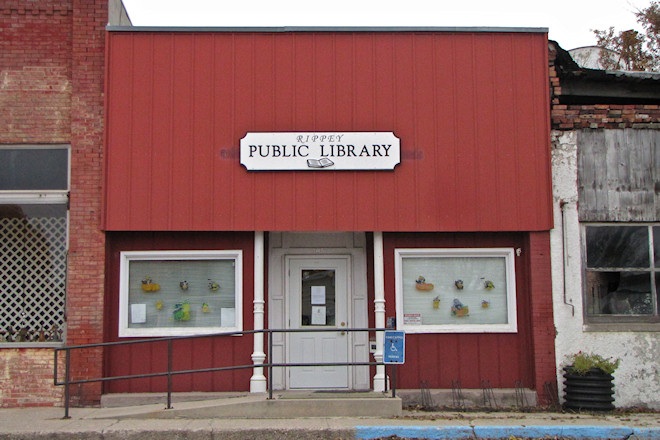 Efforts to start a Public Library in the Greene County community of Rippey began as early in 1928. By 1930, a collection of 1,825 books had been contributed to the library organization and were stored on a shelving unit near the back of the local mercantile store. The library was later moved to a room in the Rippey Savings Bank, leased to the library organization at an annual rate of $50. The city officially began contributions to the library in September 1945, and on April 17, 1965, the library moved to its current location, previously home to a sundries store.
When the local Masonic Lodge disbanded in summer 2010, the organization agreed to donate their lodge hall to the City of Rippey for use as as Library and Community Center. An estimated $200,000 is needed to renovate the building, which will provide the library with significantly more space. Planned renovations include new roof, siding, installation of windows, and enlargement of an entrance for handicapped accessibility. As of December 2010, $70,000 of the $200,000 had been secured by the non-profit Friends of Rippey organization.
To contribute to the remodeling project, contact Velda DeMoss, President of Friends of Rippey, at (515) 436-7679 or mail a donation to FOR, Treasurer Sharon Ulrich, 2121 Terrace Avenue, Rippey, IA 50235.