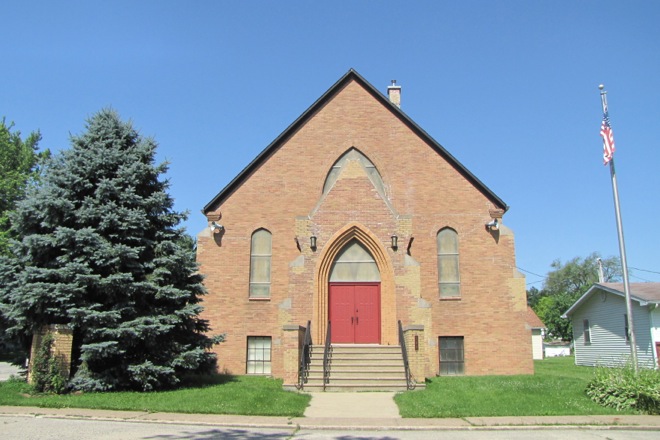 Construction began on the first Christian Church building in the Appanoose County town of Moulton in 1968. The wood frame building cost $1,000 and was dedicated the following year. A larger church was built in 1890 and served the congregation for 37 years before being destroyed by fire. The Moulton Tribune published this report of the devastating 1927 fire:
Nothing but a mass of ruins marks the place where the Christian Church has stood for the past 40 years. The building caught fire last Friday morning at 11:30 and in spite of the valiant efforts of the firemen, the fire soon was beyond control and efforts were extended to save the surrounding property.
Insurance funds were combined with member contributions to raise the $10,000 required to build the present, brick church building. The cornerstone was laid on November 21, 1927, with dedicatory services held on March 18, 1928. An educational building was added to the church property in 1967.