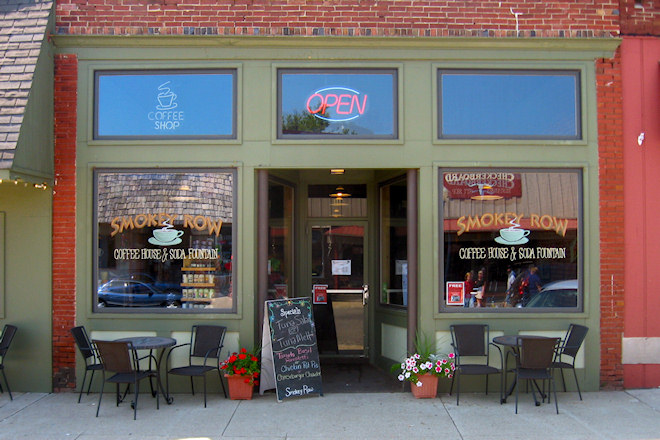 Smokey Row has been a favorite of mine since we first discovered their original Pleasantville location several years ago.  I love the nostalgic atmosphere of the coffee house/soda fountain, which features wood floors, brick walls, and retro booths.
My wife and I originally made Smokey Row a destination for soda, as they were one of the only places in southeast Iowa to serve ice-cold glass bottle of Mountain Dew.  Unfortunately, the nearby bottling plant ceased operation of their returnable bottle line in 2005, so we had to look to other menu items for our more recent visits.
It turns out the desserts we've tried have been top-notch.  You can't beat the 'Green River' from the soda fountain, and the food options make for a great, informal lunch.  If you aren't planning a trip to Pleasantville soon, you can find Smokey Row locations in Pella and Oskaloosa, too.