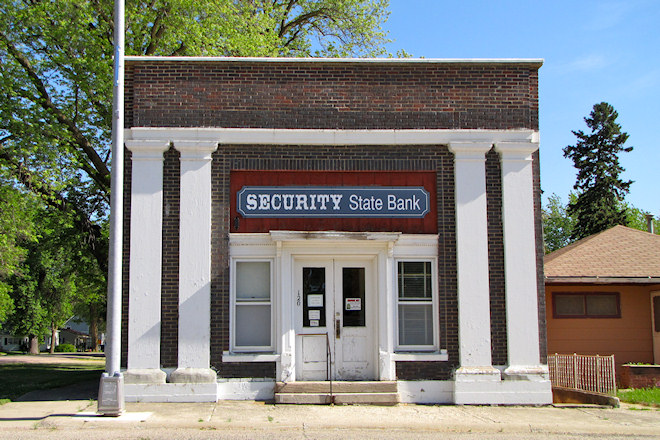 Based in Sutherland in O'Brien County Iowa, Security State Bank operates a small branch in nearby Calumet; it's open two hours each weekday to serve the community of 181 residents.
Older Iowans may remember the success of the Calumet boys basketball team in the late 1950s, which made the state tournament every year between 1957 and 1961. In 1961, they beat Ames and Davenport before losing to Marshalltown in the championship game.
More information on Calumet and its winning basketball team can be found on the O'Brien County Economic Development website.