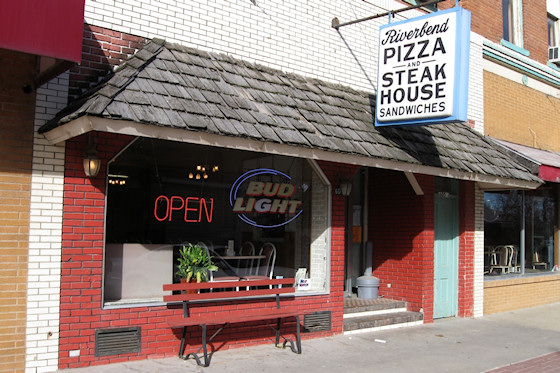 Most residents of southeast Iowa are familiar with the villages of Van Buren county. The small community of Cantril features the Dutchman's Store, a block-long store selling dry goods, frozen foods, and more. An old grist mill in Bonaparte is home to a popular restaurant, while a new creamery in Milton specializes in specialty cheese curds.
The largest town in the county is Keosauqua, with just over 1,000 residents. Being the second-smallest county seat in the state, you won't find a single big box discount or dollar store in the city limits. Instead, you'll enjoy a refreshingly simple downtown district with a local grocer, pharmacy and other small businesses.
The downtown dining highlight in Keosauqua is Riverbend Pizza and Steakhouse, a traditional local restaurant serving classic comfort food. While other reviewers have referenced the homemade pizza and hand-breaded tenderloins, the lasagna special receives high marks from me. It's an unpretentious dish made with traditional lasagna ingredients and topped with a perfect amount of mozzarella and cheddar cheese.
The atmosphere is plain, but comfortable, and the wait staff is friendly and efficient. Whether you're looking to grab a quick bite for lunch or a destination dinner, Riverbend Pizza and Steakhouse is a great choice.
Riverbend Pizza and Steakhouse
603 First Street
Keosauqua, Iowa 52565
(319) 293-9900