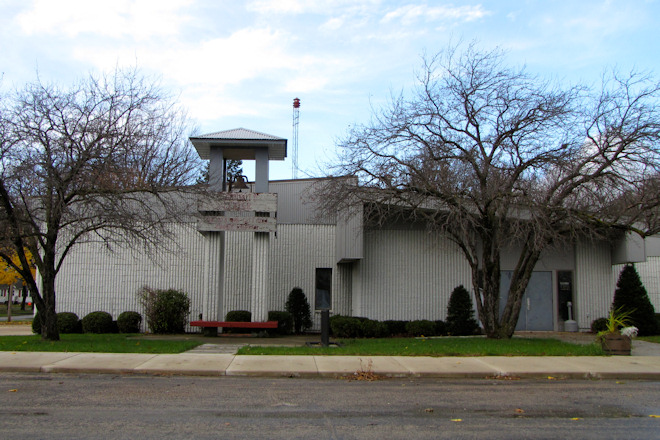 In the mid-1930s, Iowa natives Dr. W.D. and Ida Kinney purchased over 4,000 acres of land in Worth and Cerro Gordo counties near the community of Hanlontown. It was one of several land purchases made by the Kinney family after oil was discovered on their retirement property in Texas. After spending nearly 20 years in northern Iowa, Dr. Kinney passed away in February 1957; Mrs. Kinney died the following year.
Dr. and Mrs. Kinney were avid readers and had amassed a collection of over 5,000 books in a 900-square-foot space in their Mason City home. Following their death, the collection and accompanying mahogany shelving were to be donated to the community of Hanlontown, with the condition that the town provided permanent space for housing the books and established a public library.
Two lots were purchased on Main Street, and a former rural school building was relocated to Hanlontown from the Forest City area. A basement was added to the building and by the fall of 1959, the library was open to the public. The former school served as the community library until 1978, when the library relocated to the newly-constructed community center.
The rural school building was relocated to the Kinney Pioneer Museum.