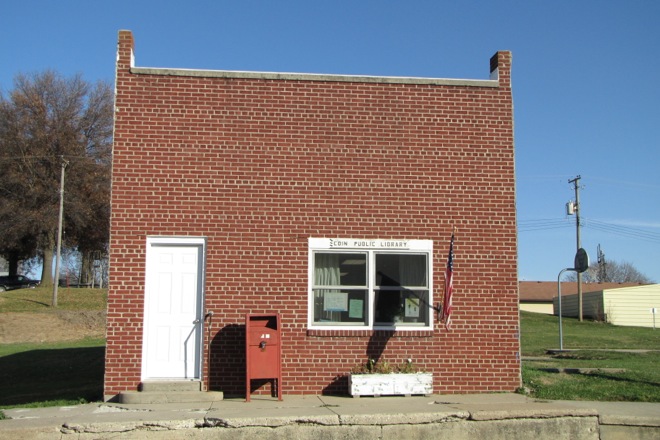 In spring 1981, the Henderson and King families donated a large collection of books to the Page County community of Coin to be used to establish a public library. In May, Coin Mayor Mike Irvin appointed a committee to serve as board members for the library; they worked quickly, and the Coin Public Library was established the following month. After quick stints in an old schoolhouse and local church, the library was moved to its present building on Main Street.
Clevia Williams, a retired school teacher, Coin councilwoman and self-taught librarian, was very instrumental in developing, expanding, cataloging and organizing the early library collection. Her work is memorialized with a special bookshelf within the library. While the library is stocked primarily with donated books, memorials and gifts have allowed a few new books to be purchased each year.
The Coin Public is staffed entirely by volunteers, with financial support for utilities and other maintenance expenses coming from the city, county, and annual fundraising events. To contribute to the small library, funds or books can be mailed to 115 Main Street, Coin, Iowa 51636. The library is open six days weekly.