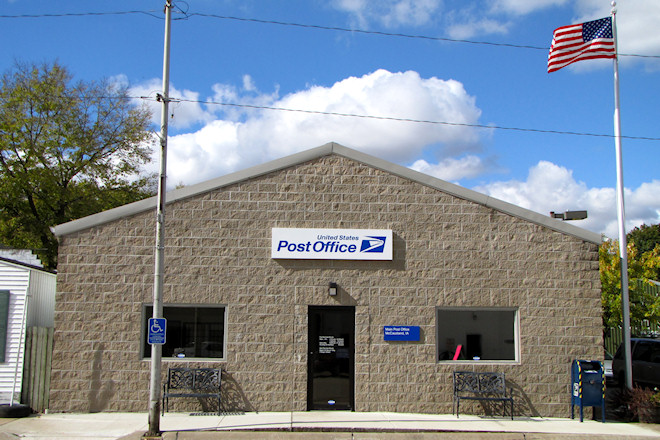 Concerns began in early 2004 when a mold contamination was discovered in the McCausland Post Office. Services were quickly relocated to a temporary facility, but in April 2006, the U.S. Postal Service notified residents they were planning to let the temporary lease expire and add McCausland residents to a rural route based in nearby Long Grove. Over half of the town showed up for a town hall meeting, and community members were given additional time to secure and prepare a permanent facility.
A replacement building was purchased, and over the next two years, over $25,000 was raised from local residents via fundraising efforts including bake sales, hog roasts, and soup suppers. Just days before a closure date was set, the American Postal Workers Union stepped in with a $30,000 gift to fund remaining renovation work. On September 11, 2009, the new, permanent McCausland Post Office officially opened its doors. Check out the McCausland website to view photos from the community's fight to save their Post Office.
Update: Less than two years later, the Post Office in McCausland is again being considered for closure.