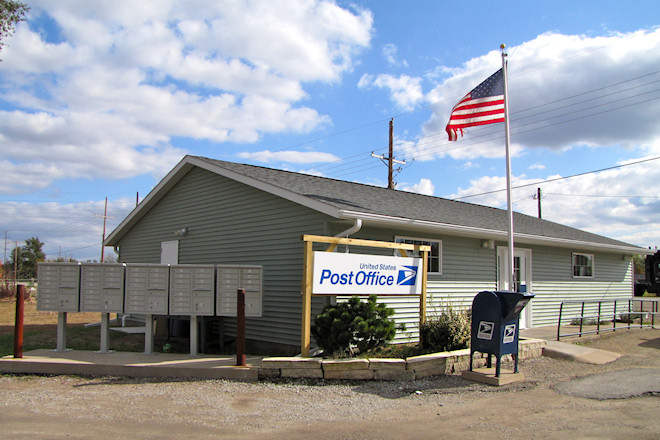 On June 1, 2007, a tornado twisted through the communities of Fruitland, Grandville, and Muscatine damaging or destroying more than 100 homes and businesses and causing $2.7 million dollars in damage. The Fruitland Post Office was among the buildings destroyed in the tornado, and for a while, the future of postal service in the Muscatine County town was unclear.
A town hall meeting was held September 25, 2007, during which time the U.S. Postal Service informed residents service would only resume if the city committed to rebuilding the post office in the same location where a lease agreement was in place. Moving the Post Office to a new location would require termination of the lease, resulting in formal suspension of operations that could mean a 4-5 year timetable to rebuild or even discontinuation of the Fruitland branch.
On October 9, 2007, the Muscatine Journal reported city officials were committed to rebuilding the Post Office at the same location, even if it required fundraising for building supplies and donated construction labor. A local committee was formed to manage the rebuilding process and coordinate with the U.S. Postal Service to ensure the new facility met current specifications.  Nearly 30 months later, construction was complete on the new Fruitland Post Office, which officially reopened February 18, 2010. The location is open seven hours weekdays, plus two hours each Saturday.