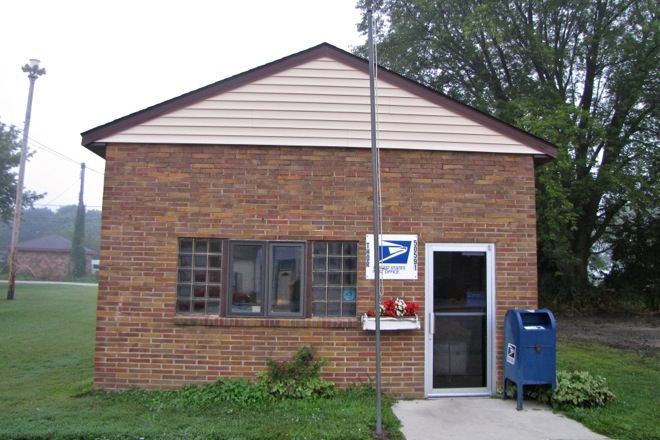 Postal service was established in the Humboldt County of Thor on January 10, 1882. Early mail arrived at the community three times a day by train. Details from the Humboldt County 1976 history book:
Torsten S. Rogdo was one of the early postmasters in the year of 1907; the post office was on the west side of Thor's main street. During his time of service, three trains left mail. At 8:00 a.m., the morning Flyer arrived from the east, the stop which resulted in the most mail; then it returned at noon with mail from the west. At 2:00 p.m., a second train arrived from Chicago with more eastern mail. Outgoing mail was sent out in the Evening Flyer at 9:00 p.m.
In addition to the outgoing mail, the Evening Flyer often carried passengers from the county's largest community; residents enjoyed meeting the evening train to see who arrived from Humboldt.
In 1940, A.T. Guddall was appointed postmaster, while the office was located within the former Old Farmers Savings Bank building. He built the building currently housing the post office in 1956. Guddall served as postmaster until 1973.