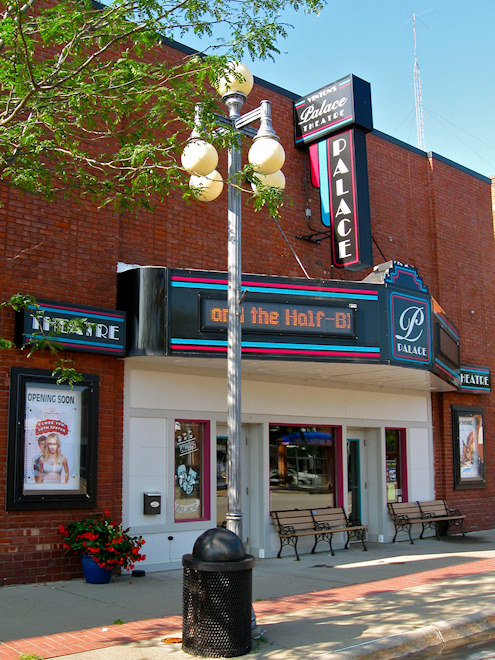 The Palace Theatre in the Benton County seat of Vinton may be the only place in the United States moviegoers can watch a 3-D movie for just $3. The technology came to the theatre in 2010 following an $80,000 fundraising effort led by the local managers and Palace board members. Other upgrades in recent years include a new digital sound system, box office remodeling, and online ticketing capabilities, making the Palace Theatre one of the best entertainment values in the state.
The theatre building dates to 1915, when it was opened as a movie house for silent pictures and live traveling performers. The venue survived a 1932 fire and served area residents for nearly 60 years before closing in 1972. After use as a bakery, gym, and other retail operations, the building was purchased by the community theatre group ACT I, renovated, and reopened in November 1999. The theatre can host both first-run movies and plays from the ACT I group.
Since 2006, Gerald and Marcy Horst have managed the Palace Theatre. Their plans for 2011 include installation of more comfortable seating and enhanced concession options. For current showtimes and more, check out the Palace Theatre website or call (319) 472-9958.