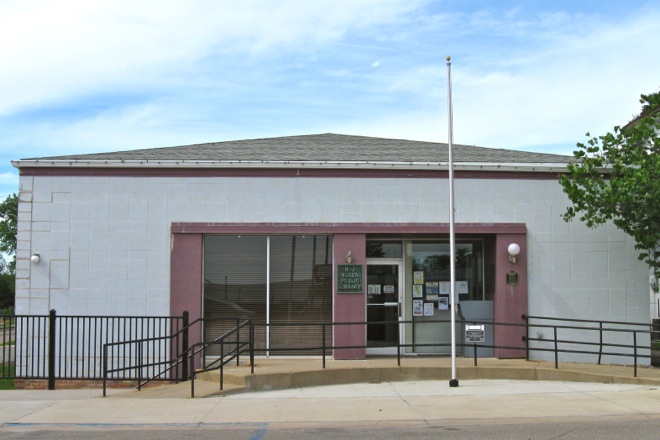 The first permanent library building in the Henry County town of New London was donated by resident N.J. Nugen in 1935. Nugen accompanied the building donation with a sizable trust fund, with annual interest from the funds used to purchase equipment and books for the library. By the late 1960s, the collection had outgrown its space and the community began looking into a new facility.
Since Nugen prohibited funds from his trust being used for building construction, leaving the library board to look elsewhere to accumulate funds for a new facility. In 1969, $40,000 was secured from a federal grant while area farmer Everett Ramey contributed $30,000. The library board hoped $70,000 would cover library costs, but the lowest bid received was for $92,000.
Instead of compromising plans, the library board appealed to the community to raise the remaining $22,000. After a year of fundraising, construction on the new library began in the fall of 1971. The main floor was composed of book stacks, a children's section, reference section, study cells, and more. The basement featured a large community room.