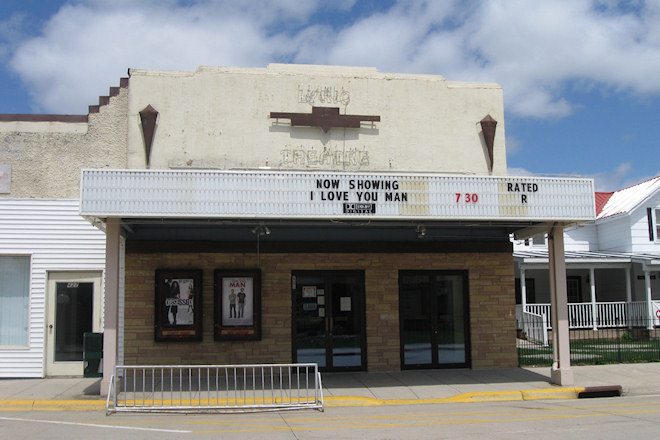 Like many small-town theatres in Iowa, the Lyric Theatre in Belmond is owned and operated by a local non-profit organization. In1992, the Belmond Area Arts Council resurrected the previously-closed theatre with a simple mission: "To provide quality entertainment at a reasonable price for the community."
Nearly twenty years later, the Lyric Theatre is still in operation and showing movies daily for just $2.00. Moviegoers will appreciate the plush interior, which underwent extensive renovation in fall 2005. Floors were replaced, walls repainted and new reclining seats with cupholders were installed.
Check out the theatre's page on Facebook for current movie listings and contact information. The Lyric Theatre was previously known as the Belmond; notice the marquee has changed from this 1986 photo.