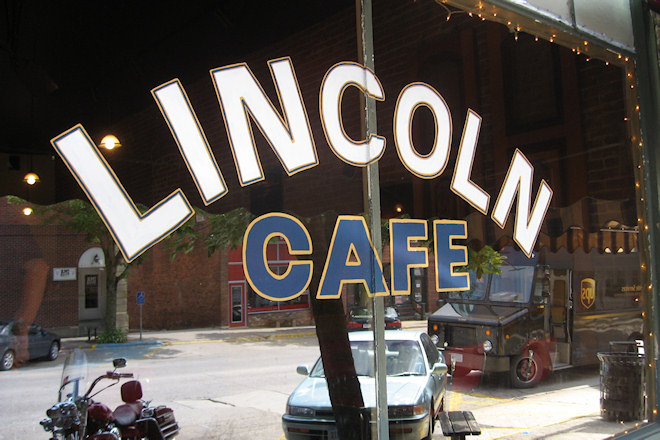 Located in Mount Vernon, Iowa, Lincoln Cafe tops my list of all-time favorite restaurants. During our days at Cornell College, Amanda and I ate there frequently, enjoying superb food for lunch and dinner.
Along with incredibly innovative specials and desserts that change on a weekly basis, Lincoln Cafe has a solid regular menu. The everyday options include a hamburger with blue cheese, a BLT with avocado mayonnaise, and a spicy grilled chicken sandwich. You get a welcomed dash of creativity along with a reasonable price tag.
It's a popular destination, so be aware a wait may be in store for evening dining. Nonetheless, if you're in the area, Lincoln Cafe is an essential stop.
Lincoln Cafe
117 1st St. W
Mount Vernon, Iowa 52314
(319) 895-4041
Official Website