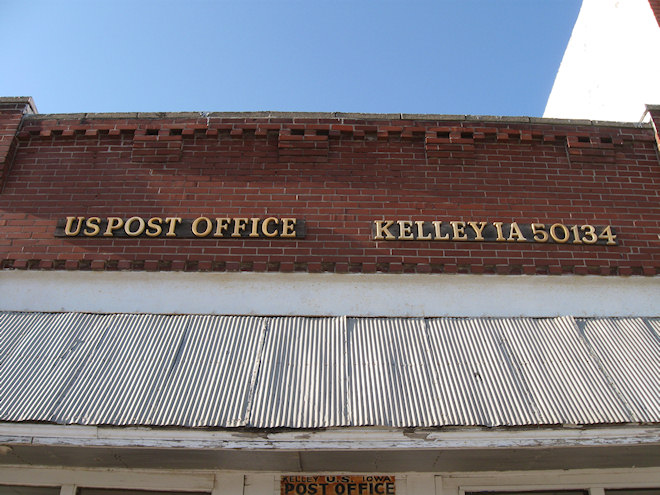 The previously-featured Kelley Post Office closed its doors yesterday, February 25, 2011, due to a temporary suspension after the building's lease was not renewed. The Ames Tribune reported there' a possibility operations could be restored to Kelley, but during a public meeting, WHO TV notes Sarah Lindauer of the US Postal Service said they did not foresee this happening due to budget cuts. Residents in the Story County community will now receive mail curbside or in "cluster boxes."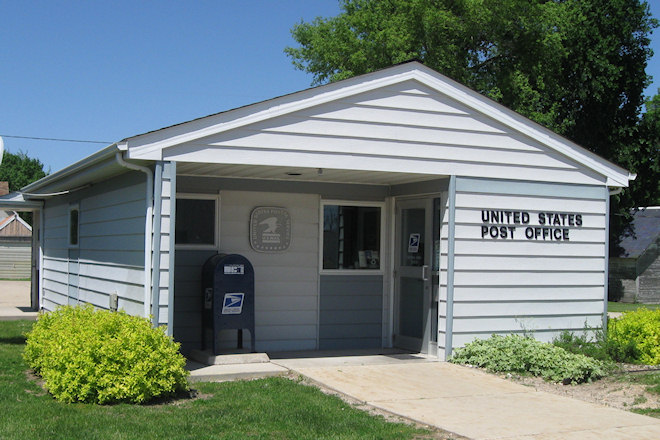 The Hampton Chronicle reported the Post Office in the Franklin County community of Geneva is up for review for potential closure. According to the article, the Postmaster retired in November 2009, and the current managing officer revealed workload is minimal, so the U.S. Postal Service is considering closing the office. A public meeting is scheduled for Monday, February 28 at the Geneva Methodist Church.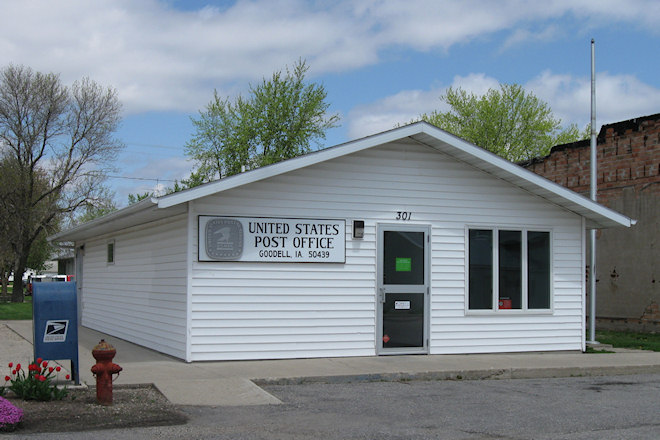 Residents in the Hancock County community of Goodell are worried they'll lose their post office, according to a recent story from KIMT TV. The US Postal Service has put the Goodell location under review, with a closing decision to be made within the next 6-9 months.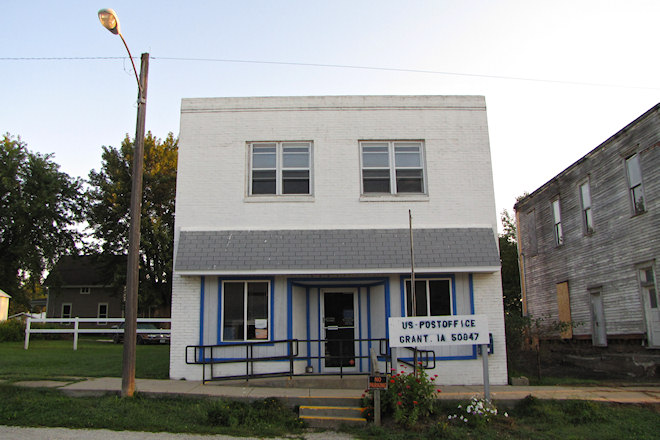 The Grant Post Office in northeastern Montgomery County is also slated for review for closure as detailed in a recent story from Radio Iowa. U.S. Postal Service spokesperson Richard Watkins noted with an average of just 12 transactions a day, "there's not enough business to sustain and justify having an employee there a few hours a day." A feasibility study must be conducted before a final decision will be made; in the mean time, Grant Mayor Zelda Swartz tells KMA Radio residents won't give up with many residents sending e-mails or letters to their congressional representatives.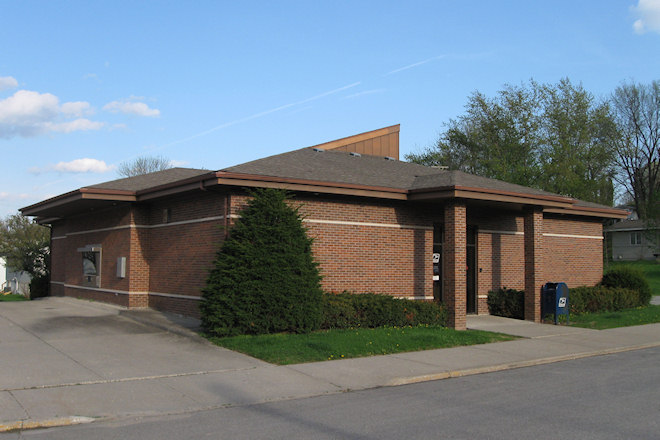 Finally, some good news was received out of the Jasper County town of Mingo, where the U.S. Postal Service came to an agreement with the city to continue their lease on a month-to-month basis. According to WOI TV's story, the community bought the former bank building the post office operated from and significantly reduced the rent to come to an agreement. A feasibility study will be conducted to determine if service will continue to Mingo.