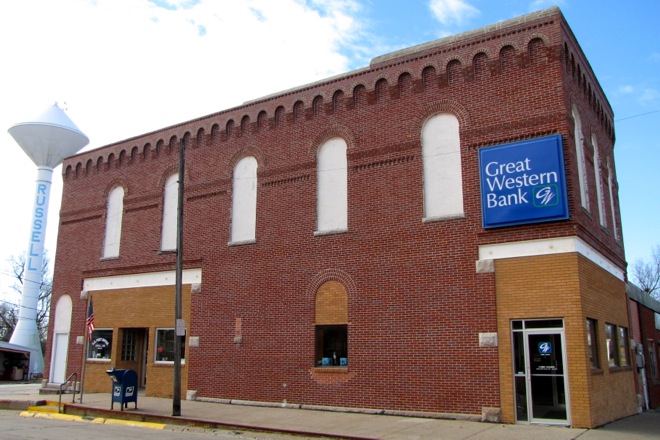 The first bank in the Lucas County town of Russell was founded in July 1890 by two residents of nearby Chariton. Operations began in a small wood-frame building before moving to the pictured brick facility in 1896. The building has housed a myriad of bank operations over the past 110 years, including:
Russell Bank, 1890-1907
Russell State Bank, 1908-1930
Russell State Bank and Trust, 1930-1938
First State Bank of Chariton, 1938-1967
Hawkeye Bank and Trust of Chariton, 1967-1985
First Central Bank of Chariton, 1986
Resolution Trust, 1990-1997
Citizens Bank of Corydon, 1997-2003
Since January 2003, the office has operated as a branch location of Great Western Bank. It's open three hours a day, five days per week.