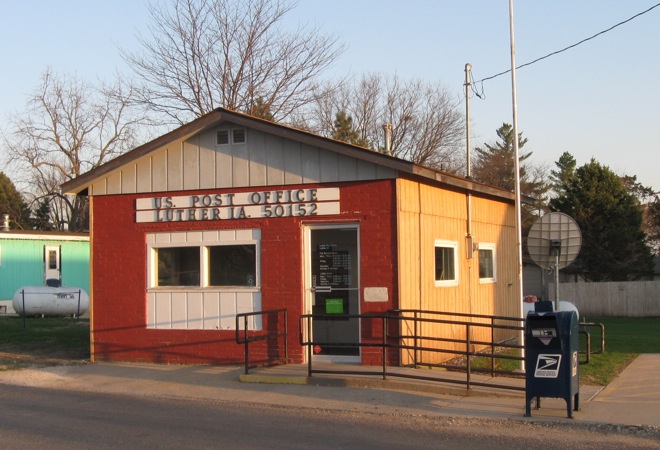 In the Sunday Des Moines Register, Kyle Munson filed a story on the loss of post offices in small towns across the state, including the Boone County town of Luther. The pictured photograph closed February 10, 2011, after a truck drove into the side of the building.
Photographs of seventeen of the other post offices set for review are in the below gallery:
Update: A number of additional post offices are slated for potential closure. View the list here.