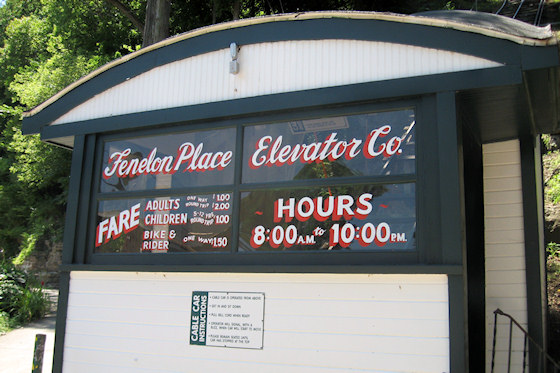 With temperatures continuing to inch upward and summer drawing near, it's a great time to take a ride on the Fenelon Place Elevator and check out the local shopping district that surrounds it in downtown Dubuque, Iowa.
At the top of the elevator is a nice observation deck, offering great views of downtown Dubuque and the neighboring states of Wisconsin and Illinois.  The base of the elevator serves as an anchor to the Cable Car shopping district, which features a number of locally-owned shops, selling antiques, used books, pottery and much more.
The elevator has been labeled the "shortest, steepest scenic elevator in the world" and dates back to the late 1800s — though the current cars and gears were completely rebuilt in 1977.  A couple of bucks will buy you a round trip pass (and charming ride) on the railroad, open from 8 a.m. to 10 p.m. daily between April and November.