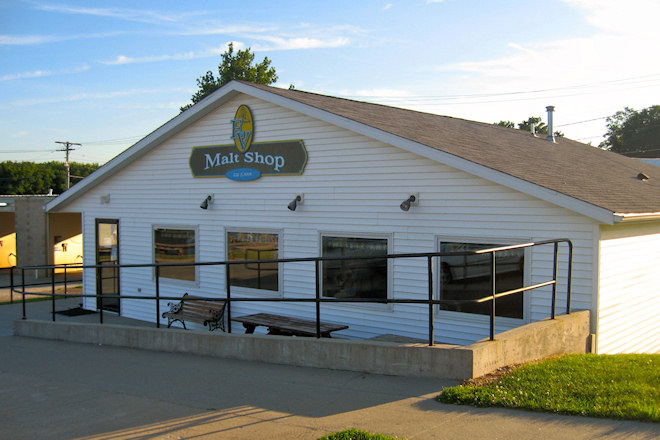 My wife and I really like corn nuggets, and the English Valley Malt Shop in North English, Iowa, is one of the best places to get them.  In addition, this little restaurant serves other fryer food and sandwiches, along with a variety of ice cream creations at reasonable prices.
My favorite part of the dining experience, however, is the atmosphere.  While the booths and tables are nothing special, a strong sense of community prevails when you enter the restaurant.  Students are working behind the counter, local memorabilia appears on the wall, and a bookshelf contains a bevy of high school yearbooks to peruse.
Anyway, the malt shop is just a short drive off I-80 and worth a stop – especially if you haven't tried corn nuggets!