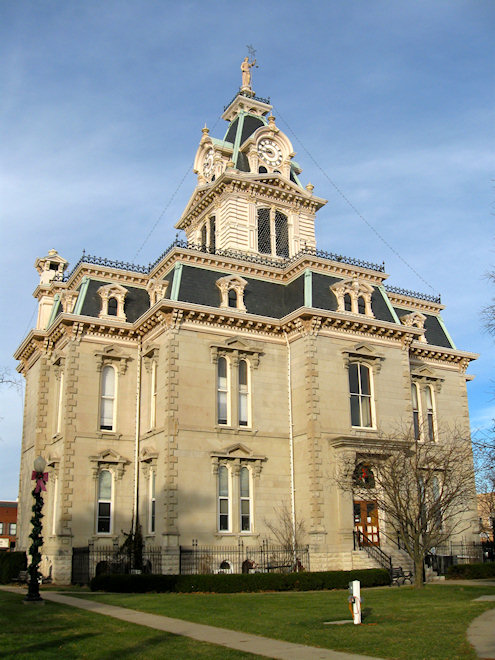 Built in 1877 at a cost of $45,201, the Davis County courthouse is an outstanding example of Second Empire architecture with its distinctive mansard roof and dormer windows. The structure measures approximately 97 x 87 feet with walls made of red brick covered by a sandstone veneer. The design was the work of architect T.J. Tolan of Indiana, considered at the time to be the most successful in this style of courthouse.
In continuous use since its construction, the large courtroom seats nearly 300 people on the original walnut chairs and benches. The basement still contains the cells that were the county and city jails until 1973. A fence was originally constructed around the courtyard square of the same type that still surrounds the jailhouse windows. The courthouse has grown to become a familiar symbol of Davis County and was listed on the National Register of Historic Places in 1974.
Text from the historical marker in the Davis County courthouse lawn.