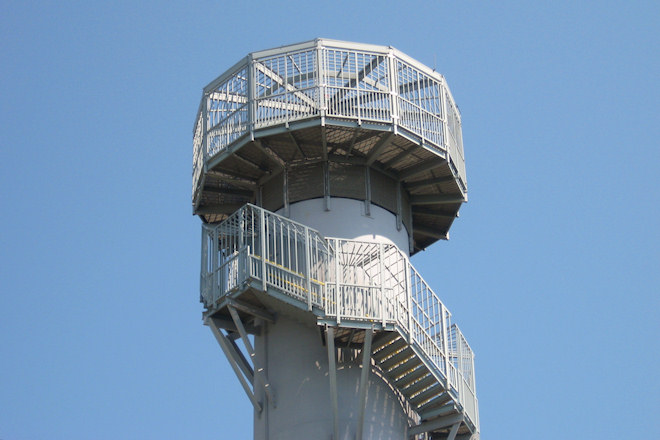 A few years ago, Amanda and I ventured to the Cordova Park Observation Tower for the first time.  Located near Lake Red Rock in Iowa, it's a fun summer destination.
The observation tower was first opened to the public in 1998, after the addition of 170 spiral steps and a viewing platform to an old water tower.  The climb is rewarding; at the top, you'll enjoy a ridiculously good view of Lake Red Rock and the surrounding area on a clear day.
Finally, a fun piece of trivia.  According to the Red Rock Area website, the Cordova Park Observation Tower features the longest continuous fiberglass staircase in the world.