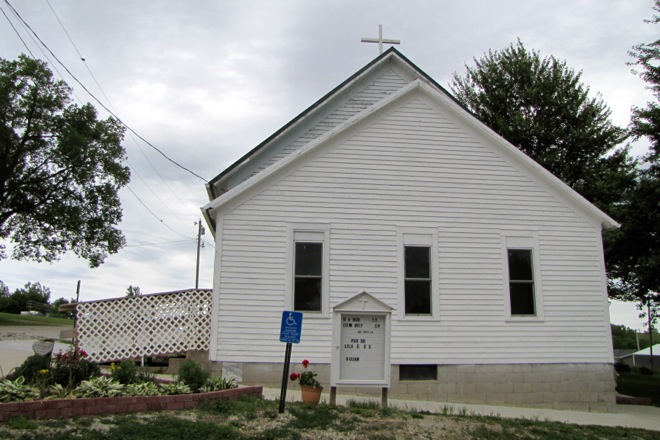 July 1, 2007, marked the end of an era for residents of the Union County town of Shannon City. The local United Methodist Church held its last Sunday service that morning, after being a part of the community for 118 years. First services were held at a school house north of town before a permanent church facility was constructed in the summer of 1889. The building saw a number of upgrades through the years including the addition of a basement in the 1940s, exterior updates in the 1980s, and finally, changes to lower the sanctuary ceiling and remove stained glass to create a more comfortable environment.
In an article from the Creston News-Advertiser, church members recalled elaborate Easter pageants, the live Christmas nativity scene, and the annual fried chicken supper held each September. But, member Alice Ringberg summarized the challenges facing the church: "We couldn't meet monthly expenses because of the declining congregation. People were getting older and passing away, [and] we just didn't have many people on Sunday coming to worship."
Though the United Methodist Church affiliation was discontinued in 2007, the well-maintained building now serves as the non-denominational Shannon City Community Church.