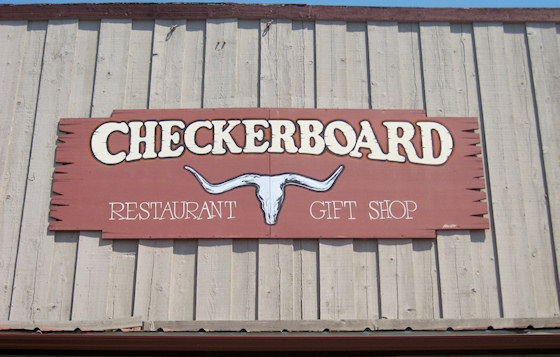 Onion rings, pizza, and the town's only stoplight are highlights of the character-filled Checkerboard Restaurant in the charming town of Pleasantville, Iowa.
The atmosphere is memorable, as antique signs and tools fill the wall.  A funtioning stoplight hangs from the ceiling where you wait to be seated.  The newspaper-styled menus are fun to read before you place an order, and the waitstaff is usually at the top of its game.
Add top-notch food into the mix and you have all the traits of an absolutely fabulous restaurant.  The hand-battered onion rings are worth the drive alone.  If you're in central Iowa, definitely make Checkerboard a destination: you won't regret it.