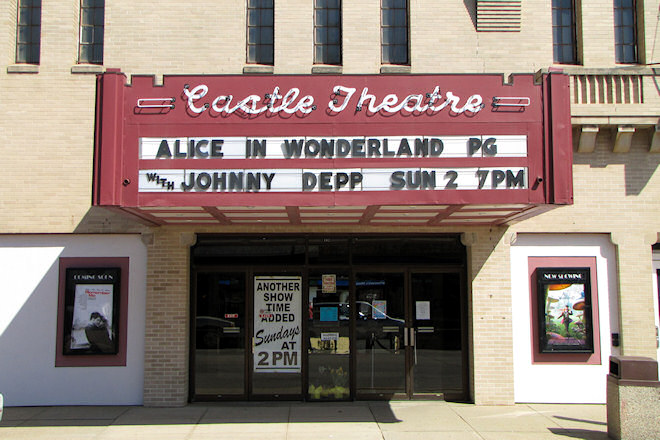 The Castle Theatre originally opened in the Delaware County seat of Manchester on June 25, 1935. Considered state-of-the-art at the time, the movie house not only featured a well-appointed theatre room with a seating capacity of 500, but also the latest motion picture equipment from Western Electric Company. When the community received word the theatre was planned for closure in 2009, a group of Manchester residents formed a non-profit group to raise money to purchase the theatre and make plans for its long-term operation.
After taking over ownership of the Castle Theatre in September 2009, members and friends of the Friends of Castle Theatre group have spent hundreds of hours cleaning the lobby, concession area, and auditorium. Additional investments were made to repaint the lobby and upgrade the theatre projection equipment. Following the initial round of improvements, the theatre reopened with a fresh look on October 23, 2009, and a formal grand opening celebration was held the following month.
For movies and showtimes, visit the Castle Theatre website or call (563) 927-5726.